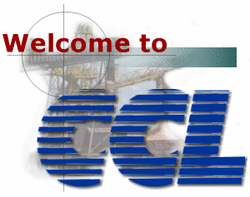 CCL Construction Consultants, Inc. has provided construction consulting services since 1986. We have worked on over 1400 projects, providing services for construction claims consultation/ evaluation/ resolution, project scheduling, expert witness testimony, and project management. During 2016 CCL was retained by the International Chamber of Commerce as a delay and schedule expert to a three-person Arbitration Tribunal in London to review a dispute on a Finnish nuclear power plant.

CCL's
provides support to attorneys, contractors, and owners in the resolution of construction disputes and claims, project scheduling, and expert testimony. If we are brought on-board early enough we can help our clients reduce and possibility avoid costly disputes and claims.
CCL has performed CPM project scheduling for clients from California to Connecticut. We have the tools and knowledge to schedule in Primavera's P3 & P6, Suretrak, Oracle's P6 and Microsoft Project. We have extensive experience with construction claims and delay evaluations on projects throughout the United States, and international experience on projects in the EU, Middle East, Africa, Japan and Hong Kong.
Michael T. Callahan
,
President of CCL, has written
several books
and articles on construction claims, CPM scheduling, and dispute resolution for industry magazines and journals in addition to
writing a blog
on these items as Construction Case Law Summaries. CCL has successfully presented technical and cost evaluations to courts and arbitration panels, and has been retained by project owners, government and municipal agencies, construction firms, architectural/engineering design firms, and leading construction law firms to organize and prepare construction claims and disputes for presentation.
---